Welcome to Adelaide Day Surgery
In keeping with superior surgical techniques, Adelaide Day Surgery's nursing staff are highly trained, hand-picked professionals who are committed to providing the very best nursing care in a friendly, relaxed atmosphere. Throughout your stay at Adelaide Day Surgery, your personal dignity and privacy will be respected and your individual wishes will be considered at all times.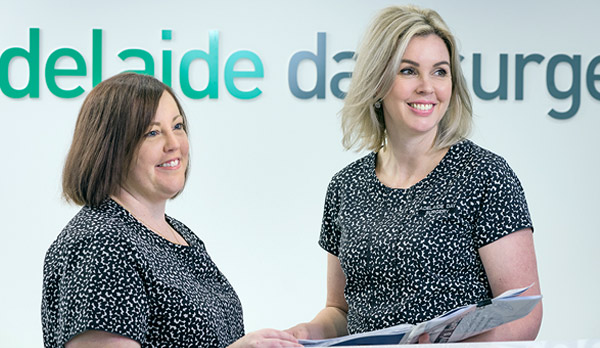 As a patient of Adelaide Day Surgery, you have the option to complete your admission form online. Please click the following link to access our secure online health portal.
Adelaide Day Surgery offers a broad range of surgical services for all patients. Surgical specialties include Ophthalmology, Plastic & Reconstructive, Orthopaedic, Oral-Maxillofacial and Paediatric.
Dental restoration is a broad term used to encompass any dental procedure, artificial substance or structure with protects the mouth's ability to eat and chew. The most common form of dental restoration are dental fillings.
When wisdom teeth have the potential to cause problems or become impacted, they may be removed surgically. In the procedure, the surgeon makes a small incision and extracts the tooth with forceps.
A tooth extraction is the removal of a tooth from the dental alveolus (socket) in the alveolar bone.
The circumcision procedure (for infant males) involves the use of a Plastibell (a small plastic ring) which is slipped over the glans, and the foreskin is laid over it.
Opening hours: 7:00am to 5:30pm, Monday to Friday. Our friendly personnel are always ready to assist with your enquiries.
Tel: (08) 8239 4900
Contact Person: Emma Lyndon, CEO & Lynda Wright, Director of Nursing reception@adelaidedaysurgery.com
Address: 18 North Terrace, Adelaide SA 5000