Welcome to Kawana Private Hospital
Kawana Private Hospital is an accredited multi-disciplinary hospital that provides four operating theatres to offer a broad range of surgical services for all patients.The Hospital was opened in November 2006 in response to the increased demand from both surgeons and patients on the Sunshine Coast. In this short time, Kawana Private Hospital has built a well-deserved reputation as a centre of excellence for health care services.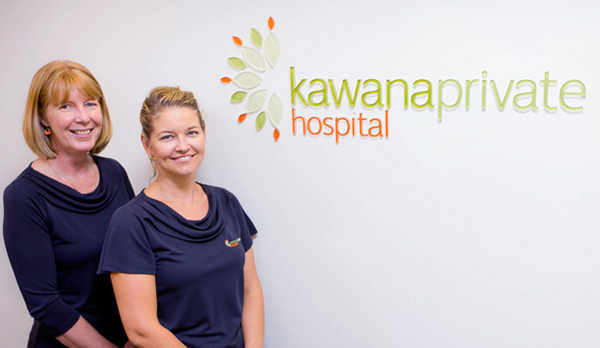 As a patient of Kawana Private Hospital, you have the option to complete your admission form online. Please click the following link to access our secure online health portal.
Kawana Private Hospital offers a broad range of surgical services for all patients. Surgical specialties include Ophthalmology, Plastic & Reconstructive, Orthopaedic, Oral-Maxillofacial, Pain Management, ENT and Paediatric.
Opening hours: 6:00am to 6:00pm, Monday to Friday. Our friendly personnel are always ready to assist with your enquiries.
Tel: (07) 5413 9100
Contact Person: Claudia Teunissen, CEO/ Director of Nursing info@kawanaprivate.com.au
Address: 14/5 Innovation Pkwy, Birtinya QLD 4575