Welcome to Brisbane Day Surgery
Brisbane Day Surgery was established in 1997 as the Queensland Eye Centre, a dedicated ophthalmic day surgery hospital. Since that time, Brisbane Day Surgery has grown, moved location and developed into Australia's largest dedicated eye hospital. Brisbane Day Surgery is the hospital of choice for leading professionals in health care.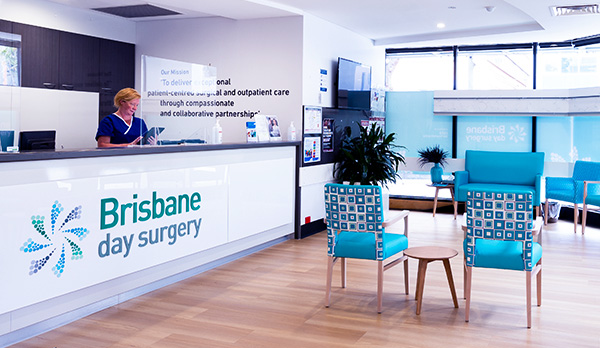 As a patient of Brisbane Day Surgery, you have the option to complete your admission form online. Please click the following link to access our secure online health portal.
Brisbane Day Surgery offers a complete range of ophthalmology, oculoplastic, IVF and gynaecology services.
Opening hours: 6:00am to 6:00pm, Monday to Friday. Our friendly personnel are always ready to assist with your enquiries.
Tel: (07) 3236 9844
Contact Person: Simone Hamilton, CEO/Director of Nursing info@brisbanedaysurgery.com.au
Address: Ground Floor, Leichhardt Court, 55 Little Edward Street, SPRING HILL QLD 4000